About us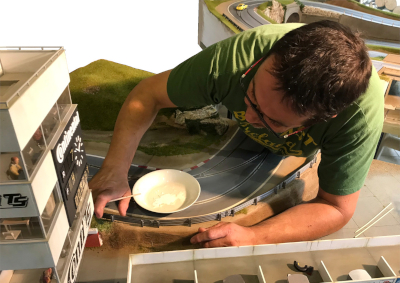 JOUEF, SCALEXTRIC OR CIRCUIT 24...
These are words that will spark real memories for most boys born between 1960 and 1985. Who never played with an electric race track? The toy that had tremendous commercial success for over twenty years.
More exciting than the electric train, the race track quickly became the scene of furious competitions that could last all afternoon, or even finish late into the night!
By creating the company Trajectoire 1:32, I am offering the opportunity for Slot Racing amateurs to fully embrace their passion, and for the automotive [and entertainment] industry to develop unique commercial attractions.
Entirely tailor-made, the choice of route, the decoration options are made in consultation. In particular, it is necessary to determine a type of landscape as well as a reference period. The level of finish and detail is also a function of individual requirements.
Benefiting from the latest technologies, our creations are manufactured, assembled and decorated manually.
grip your Controller!
Denis Bontemps
- BOOKLET DOWNLOADABLE PDF LINK -
NEWS
Realization of a circuit on order of RICHARD MILLE, specially designed for the Centenary of the 24 Hours of Le Mans, from June 29 to July 2 at Le Mans Classic.
https://www.richardmille.com/fr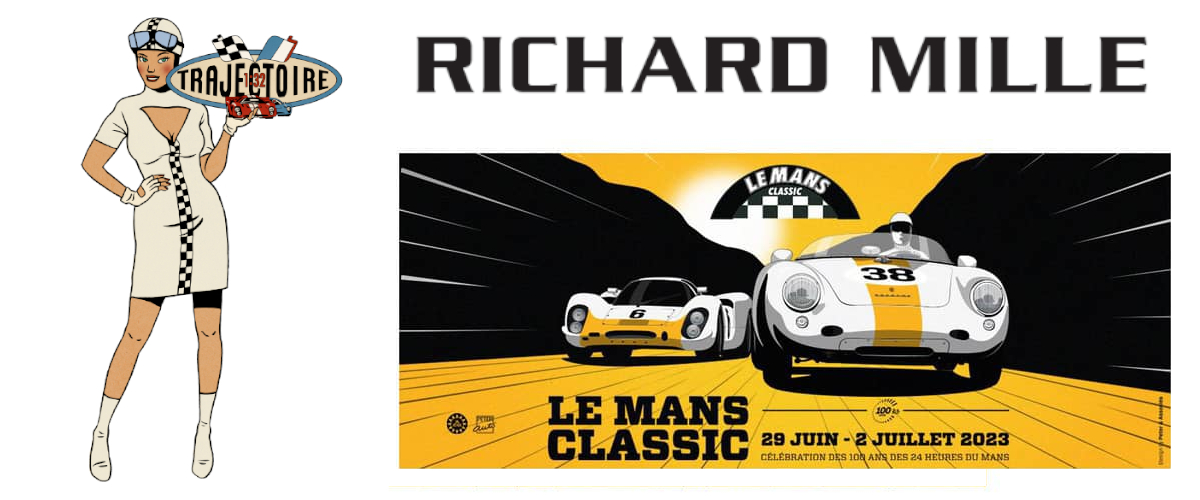 Epoqu'Auto 2022, Trajectoire 1:32 in the place to be! - du 4 au 6 Novembre 2022 - HALL 5 - EMPLACEMENT K29 / Lyon, Eurexpo
Retromobile 2021, Trajectoire 1:32 in the place! - du 16 au 20 février 2022 - HALL 7.3 - PLACE A035 / Paris, Porte de Versailles -.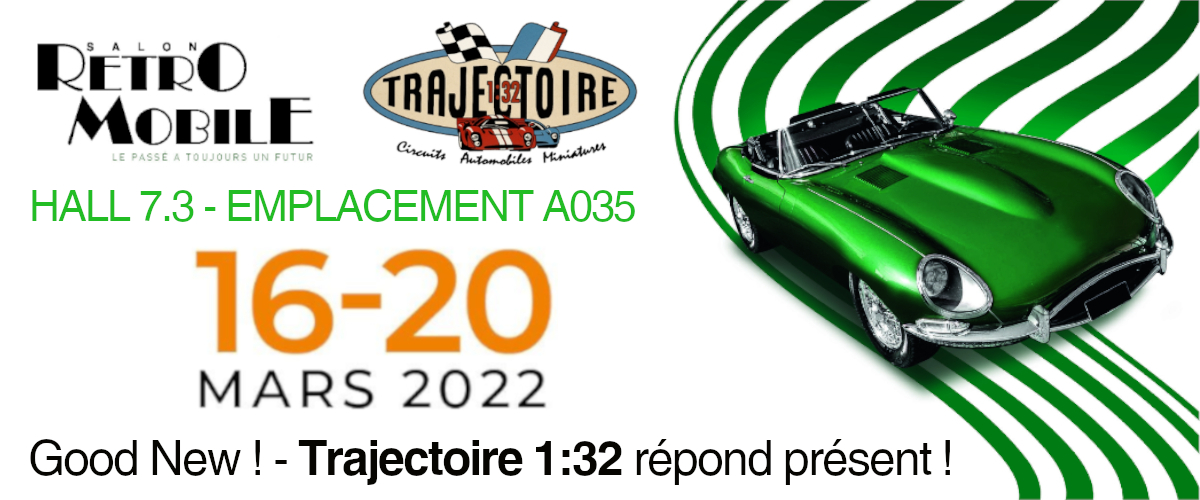 Interwiew for an Article published on December 24, 2021 in the newspaper LE MONDE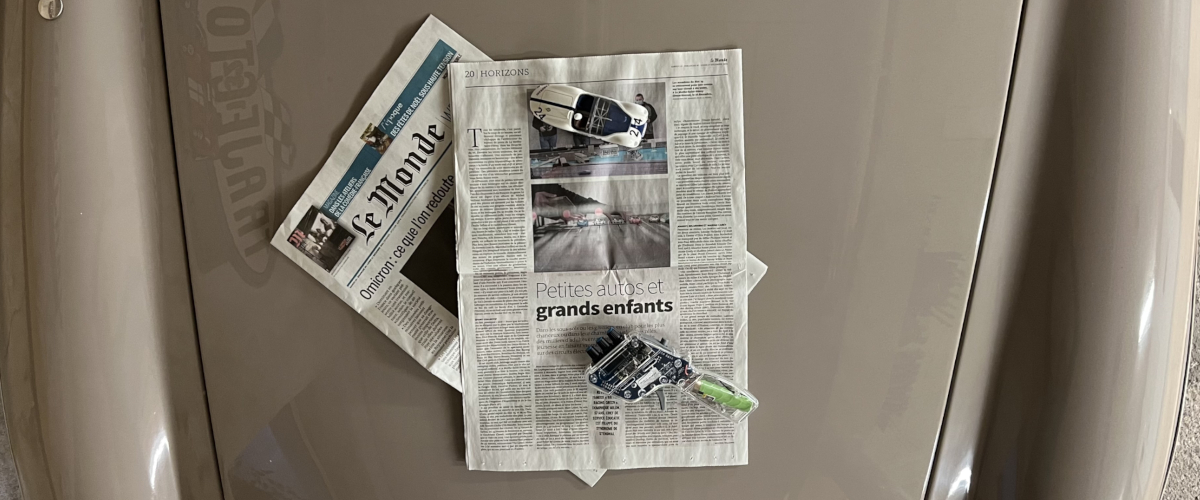 Report in THE GOOD LIFE Magazine # 45 (October - November 2020). To read the published article click here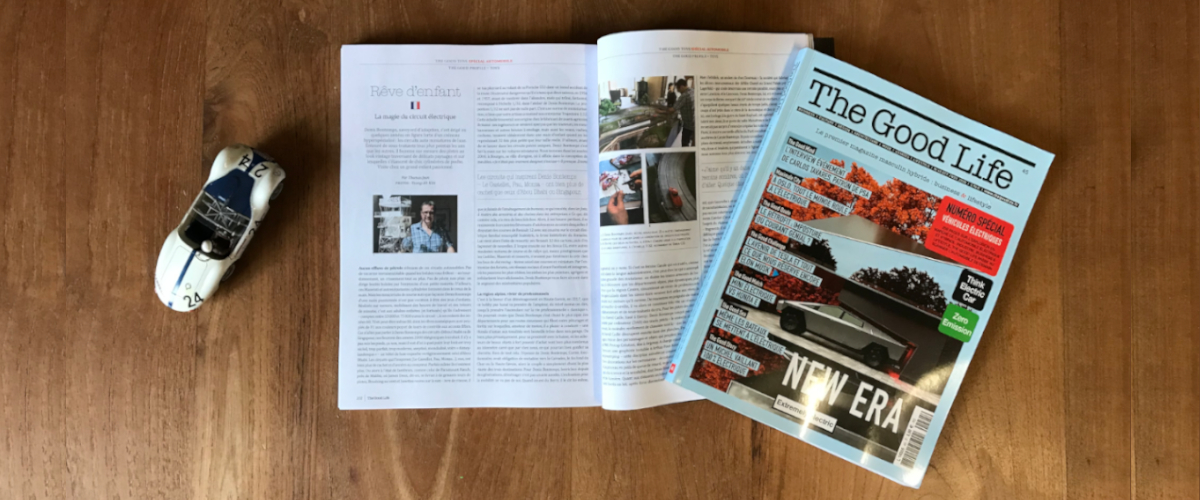 Present at Rétromobile 2020 - Porte de Versaille - Hall 1 - location 1A-038

report in AUTO HEROES magazine N°16